Intersections in Time that changed my life with Adyashanti, by Marj Britt 
We never know when 'happen-stance' occurrences may be significant intersections in time that can change our lives.  One happened when I heard Adya speak for the first time.  He wasn't famous yet.  I went up, spoke to him afterwards and said that he looked so young for his incredible wisdom.  I told him that I wanted him to come to Unity of Tustin.
Then Adya and I just happened to be walking back at the same time to the Inner Directions gathering in La Jolla after lunch that day maybe twelve years ago.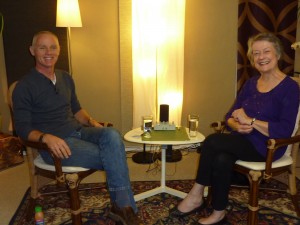 I am a visionary…and I saw it even then.  Walking, we happened to fall into stride, side-by-side.  I shared with him that he Continue reading →